Insano
Striped Bodybuilding Baggy Workout Pants
Regular price
$65.00
$0.00
These bodybuilding striped baggy workout pants are classic! With a loose fit, it can be worn at the gym or even casual. Its fabric offers comfort and resistance to high performance workouts. 
- Fabric Type: Heavy Weight
- Cottom, Polyester 
---
Share this Product
---
More from this collection
Customer Reviews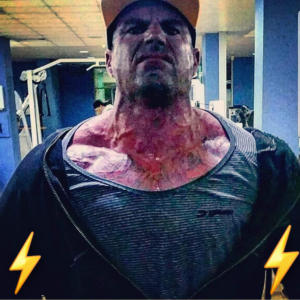 PJ
07/09/2021
Peter J.

Australia
LOVE THESE PANTS
Personally I'm old school at heart...trained in gyms in 90s & 00s which makes these "perfect" & so freakin comfy!!!!....luv my baggy clothes & ragtops for lifting -as the gym is my iron church (not a zone for disrespect to iron gods for posing or fashion parading at gym with mountains of IG bodybuilding these days there for asthetics or playing with mobile phone)... just want hardcore ,functional ,reliable plus comfortable for gym so when it's "business time" to get the working sets out at end of dumbell rack the weights do all the talking when training gets ugly & Nassssstee!!!...these pants are exactly like style something like Dorian Yates or Ronnie Coleman you would imagine wearing which reminds of old Otomix pants just way better.... lil smaller side without the super baggy "mc hammer" or "happy pants" style plus these are softer with little more elasticity of stretch and lighter weight fabric material utilised....even tho I'm Australian I prefer to source things from the best even tho shipping adds to price ...eg. been a very loyal customer of GASP wear (20years) & Otomix shoes which now I find myself buying more INSANO clothes these days for good reason....Awesome products.
05/06/2021
Hod S.

Israel
I don't like that it's tight on ankles like a model. I like it loose.